Moving long distances is common in the US. In fact, an average of 40
million people move home every year, with 80% of moves happening
between April and September (source). Hiring a long distance mover can
make your journey to a fresh start significantly quicker and easier. But
finding the best long distance moving services shouldn't be left to chance.

Keep reading to compare quotes from the best long distance moving
companies and learn more about how much it costs to hire professional
movers.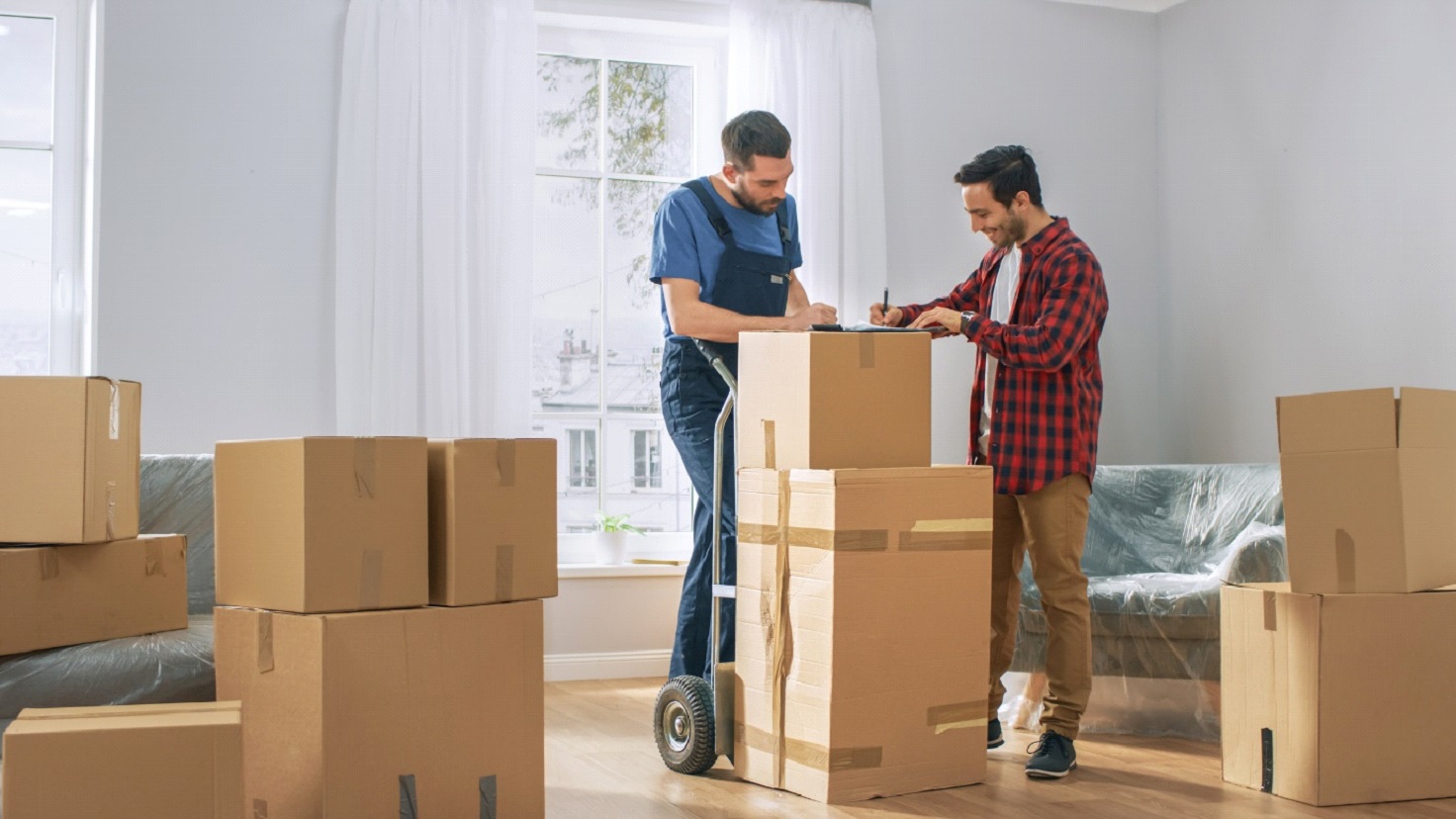 How to Find the Best Cross Country.Movers: Top 3 Things to Look For

Here are the top three things to look for when finding the best long distance
movers near you.
Registration

All legitimate long distance moving services must be registered with the
Federal Motor Carrier Safety Administration (FMCSA). This license enables
the company to legally transport possessions across state lines.
When you pay for services from a company without this license, you won't
be able to make a claim if something goes wrong or the service is not
delivered.
          Check a company is licensed via the FMCSA moving company checker. You'll
          need to know the moving company name and its US DOT number to perform
          the checks.
Insurance

Alongside maintaining the right license, every long distance moving
company must be insured. Under federal motor carrier safety law, there are
two types of insurance protection you will be offered:
 
Full value: The moving company is responsible for the "replacement
value of lost or damaged goods in your entire shipment". For
example, if a TV was damaged or lost during the move, the company
must pay the replacement value of the TV.
 Released value: The moving company is responsible for "no more
than 60 cents per pound per article". For example, if the moving
company lost or damaged your TV weighing 50 lbs, you would receive
$30 ($0.60 x 50 lbs).
The best long distance moving companies must offer both types of
protection for you to choose from. Naturally, full-value protection costs
more than released value. In addition to the standard protections offered,
you can take out your own insurance from a third party.
Customer Reviews
Customer reviews are one of the most important factors to consider when
deciding who the best long distance movers are for you. Use caution when
reading reviews posted on the company website, as these could be solicited.
Instead, always check Yelp or Google reviews to read unsolicited reviews
about services the company has delivered to real people.
As additional research, you can also review previous official complaints
made against the company. Contact your local Better Business Bureau and
Consumer Protection Agency to learn more about the complaints made
against a long distance moving company near you.
Related article: 7 SHOCKING Moving Company Scams & How to Spot Them
How Much Money Is It to Move Across
the Country?
The cost of moving cross country depends on various factors, including how
far you need to travel, what possessions you have, and the time of year it is.
It will also depend on whether you want the "basic" package or if you
upgrade to various extras, like packing services or appliance reconnection in
your new home. The average cost of moving cross country is between
$2,000-$9,000 when you pay for a full-service moving company.
Amy Reed
The table below summarises how much it costs to move cross country.
Property Size Details
Vehicle Type
Moving companies will generally offer their standard
vehicles to move your possessions. The more items you
have and/or the heavier they are, the larger the vehicle
you'll need to hire.
Distance
The further the distance, the higher the cost will be.
This is to account for stopovers, gas, and the
additional time it takes the movers to transport your
possessions.
Weight
Estimate weights can be provided for the type of
property you own. The best cross country movers will
undertake a home evaluation before giving a final
estimate. Heavier items may require additional movers
and/or larger vehicles.
Insurance
You can choose between two types of mover's
insurance: full or released value. Released value (which
provides proportionate reimbursement for
lost/damaged items) is offered as a standard, but you
can pay extra for full value insurance (which pays the
full cost of lost/damaged items).
Season
Peak season moves are more expensive than non-peak.
In the US, peak season is usually between April-
September and non-peak between October-March.
Get a FREE quote in minutes from the best cross country movers near you to
determine how much your move will cost.
Additional Services
Top rated cross country moving companies offer additional services you can
purchase on top of the standard moving service. Prices vary depending on
what you need and can range from as little as $50 extra to thousands.
The most common extras offered for cross country movers include:
 Packing: Some companies help you pack for an additional charge.
These services generally include the cost of boxes, wrapping, bubble
wrap, and tape.
 Storage facilities: For an additional charge, some companies will offer
a storage service for items, with per day/week costs. For example, if
you want your sofa delivered after moving, it can be stored until then.
Amy Reed
 Reconnecting appliances: After unloading your possessions, you can
pay extra for movers to reconnect your appliances, like washing
machines, dryers, refrigerators, and other electronics.
 Moving speciality items: Items that are fragile or heavy will cost extra
to move. Speciality items can include things like pianos, grandfather
clocks, chandeliers, or large machinery (like coffee roasters).
Related article: How to Prepare for a Long Distance Move
How Do Cross Country Moving
Companies Work?
Put simply, moving companies are registered and licensed to move the
contents of your home from one state to another. Working with a moving
company should make your relocation significantly easier, especially if you
use their additional services.
Generally, moving companies are based in either the state you're in, the
state you're moving to, or a nearby state. To find the best cross country
movers near you, use our moving price calculator. This will only show you
the cross country moving companies that work in your chosen areas.
The best long distance movers will visit your home and complete a survey
before giving you an exact quote. During the survey, the movers evaluate the
contents of your home and the weight of the items to give you a final price.
Related article: Top 5 Safety Tips for Moving Long Distances
Amy Reed
Frequently Asked Questions
Here are answers to the most commonly asked questions about moving
cross country.
How Far in Advance Should You Schedule Cross
Country Movers?
It's best to book your cross country movers as early as possible. When you
book early, you can end up with a better quote, as prices can change if a
moving date becomes popular. The cheapest cross country movers also get
booked up quickly, so you could miss out on a good deal by booking late.
As a general guide, you should book your cross country movers at least two
months before your moving date. If you're moving during a busy period,
like during summer or spring break, it's best to book 3 months in advance.
When booking cross country movers well in advance, choose a company
with flexible booking policies. Moving house doesn't always happen on
schedule, so it's best to choose a company that lets you adjust your moving
date if things change.
Related article: Moving a Long Distance? A Checklist for Moving Day
What Counts as a Long Distance Move?
Moving from one state to another, or a distance over 400 miles away, is
generally considered a long distance move. Most cross country movers
won't consider moving between states a "long distance move", but they
may do if it's a considerable distance. When moving long distances in the
same state, it's a good idea to get a quote from both local and cross country
movers to determine the best price for you.
Related article: An Infographic Guide to Choosing the Best Moving Company
How Long Does It Take to Move Across Country?
How long it takes to move across country varies depending on how you need
to travel. Most long distance moves can be completed in 2-5 days by a long
distance moving company. When you get a quote for a cross country move,
the company will advise how long the move will take.
It's important to plan your move carefully, especially if the moving
company predicts several days or weeks to move your possessions. You can
arrive at your new house much earlier than your moving van, so you'll need
to carry the essentials with you (e.g., clothes toiletries, etc.).
Related article: How to Speed Up Your Interstate Move
Amy Reed
What is the Cheapest Way to Move Across
Country?
The cheapest option for you depends on how far you're traveling and what
items you need to transport. Sometimes, renting a moving container or
truck yourself can be the cheapest option.
Rental trucks are available at a cost of $130-$2,000 for a couple of days
hire, plus the cost of gas. However, be mindful of the other implications of
hiring a truck and moving yourself cross country.
For example, you'll need to load the truck yourself (enlisting the help of
friends/family) and unload heavy appliances at the other end. You'll also
need to drop the vehicle back off in your previous state once you've moved,
which can be a time-consuming inconvenience.
Other ways to save money when moving cross country involve packing
everything yourself, downsizing your stuff so you have less to transport,
and choosing a cheaper moving date.
Get a Quote: Cross Country Movers
Getting a cross country movers company quote is quick and easy with
longdistancemoving.com. All you need to do is enter your details, click "get
a quote", and browse the best long distance moving companies near you.
Simply enter the following information to get your quote:
 Current ZIP code
 ZIP code of where you're moving to
 Planned moving date
 How large your property is (from select options)
 Your contact details
We've researched the best cross country movers so you don't have to! Once
you've entered your information, we'll generate FREE estimates from
nearby long distance movers in minutes.
Enter your information
Almost done!
Enter your information to view your quote.
Your information is safe with us. By using this service, you agree to receive email communications solely regarding your relocation process