How To Prepare For A Long Distance Move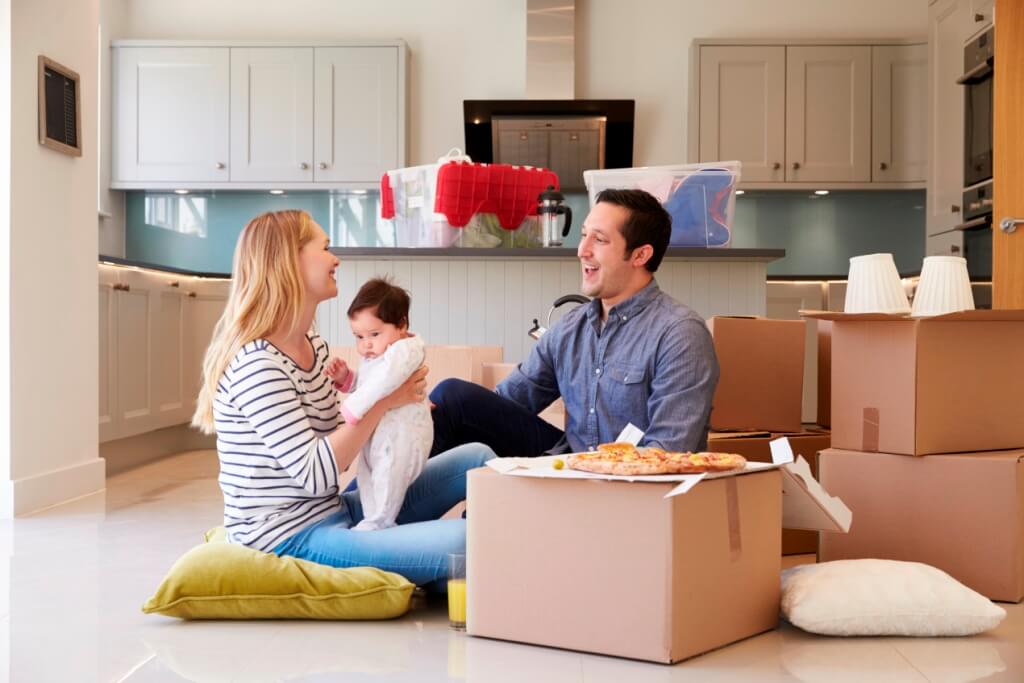 Let's face it: moving is anything but easy, and if yours is a long-distance move, the time and effort taken are only going to be higher. But it's something pretty much everyone has to undergo at some point in their lives. So how do you exactly go on about it? Don't worry as we've got you covered!
Here are some of the things you need or ought to do before moving:
Take Time To Prepare
Preparation is key for a successful long distance move. People sometimes underestimate the power of effective preparation and they end up doing things haphazardly. You don't want to be among them scrambling at the last moment by looking for a document. Hence, remember to prepare well and in advance. Perhaps stick a post-it of this on your mirror if that helps.
First off, create a moving checklist that includes all items that you need to transport. You'll have all your items at a glance, which can be used to show your moving company at the time of quotation.
Take one step at a time. Preparing can be strenuous and can get to an extent where you just want to get done with things. Have a calendar and set small goals for yourself. For example, plan on packing one room each day and you'll see your house settled in no time. If you have a family, ask them to do the same. Other tasks can be getting your documents organized, finishing paperwork, etc.
Organize tasks according to priority in your checklist. Finish your top-ranked tasks first and then move on to smaller ones. You'll then have a sense of accomplishment and feel much better afterwards.
Get Quotes From Long Distance Moving Companies
Moving interstate is no child's play. Along with proper planning, you need good transport to ship your items safely.
Learn which are the top moving companies in your area and get rough estimates from them. Doing this will not only fetch you the best bargains but also the best packages offered by different moving companies. Also, you'll now have a broader understanding of the nitty-gritty of moving, which will help you to prepare better.
It's important to meet the moving company in person and have a formal discussion about pricing. Do not allow moving companies to give you quotations over the phone or via email. A face-to-face conversation will help you to get a better knowledge of the company's services and a wider understanding of their terms and conditions.
Show the moving company your checklist of items and ask them for a thorough quote in writing.
How to Find Good But Cheap Long-Distance Moving Companies
Hire A Long Distance Moving Company
Getting quotations is easy. Here comes the hard bit: narrowing down companies that will suit you best. Thankfully, there are several ways to help you with this process.
With all the quotations in hand, compare them with each other. Analyze additional services, bundles, clauses, and prices, of course. You'll be surprised how much you will be able to save. Pick the best offer and make a deal!
Some companies offer discounts during certain seasons, so you might want to keep an eye out for them.
Reading customer reviews is the best way to check the credibility of the moving company. Log in to customer forums and go through each and every positive and negative criticism. Major details of the company lie over there sometimes.
Also, you want to check whether they're registered and insured. You can check moving companies' active membership with the American Moving and Storage Association (AMSA) and their legality with the Better Business Bureau (BBB).
Many uncertified moving companies advertise for long distance moves, so be wary of them. If a moving company asks for a large deposit before moving, take that as a red flag and refrain from calling them. Payment is done always after the move is completed. Also, any transaction to the moving company should be done with your credit card. The transaction history in hand will serve as proof if any payment-related issue arises.
Only Take Items That You Need
Moving is an expensive affair, so you might want to cut down on unnecessary items. If you haven't used an item for more than a year, then that item doesn't really have much importance in your life. Organize a garage sale and sell all your unwanted items. You can donate some of them to your friends as well. However, the former option is more viable because you earn a bit more which will help in funding your move.
Also, furniture is expensive to transport. Moving companies charge according to the net weight of the shipment: so more weight means more expenditure. Unless some pieces of furniture have some sentimental value, we advise you to leave your furniture behind and purchase new ones after the move. Doing this will save you from more expenditure.
Get A Lot Of Packing Supplies
Packing is a daunting task. You get so confused at times that you don't know where to begin and ultimately, you don't finish any work. You can begin by getting hold of packing supplies: packing paper, bubble wrap, cardboard boxes, and labels. Get these materials well in advance so that you can speed up the process of packing and stay ahead of your schedule. Also, you can further reduce costs by getting free cardboard boxes from friends, and local stores or businesses.
Start Packing Now!
As soon as you get your supplies, it's better to start packing at the earliest. You do not want to wait at the last moment to get things done as packing is time-consuming. Prepare a packing schedule and follow it religiously. Do it! You'll thank us later.
There are two ways to go about packing: You can call your friends to speed up the process or you can hire professional packers if you've fallen behind your schedule. Only hiring professional packers will increase expenditure, but it is nothing like it if you want things to get done quicker.
Keep Separate Boxes Exclusively For Essentials
Moving interstate can bring its own set of problems. You cannot dodge unforeseen conditions, but you can prepare better for them. Have separate boxes with all your essentials stored: clothes, toiletries, and medicines. It'll be helpful during transit and after you've reached your new home. Keep these boxes with you while moving and never make the mistake of leaving them in the mover's truck.
Be A Little Careful What You Pack
Packing for a long distance move is a bit tricky as well. Certain items are not allowed to be carried while moving interstate. Therefore, ask your mover for the list of non-allowed items beforehand. Generally, moving companies are not allowed to carry pets, plants, food, and chemical-based substances. These are some items, but the list may be more.
Check Your Boxes Thoroughly
No doubt your boxes are going to be traveling for days on the road to reach your destination. That's why there should be no room for error when packing. See that your boxes have no holes and torn edges. Along with that, wipe your boxes clean before starting to pack and check the sturdiness of them too. Secure the base of your boxes with some tape just for extra caution.
Also, stick to the weight limit when packing. Ideally, your boxes should be no more than 50 pounds.
Label Your Boxes
This may seem insignificant to some of you; but, trust us. You'll be doing yourself a favor. Label each box and write what it contains. You can use different colored markers on each label so that you know what box goes to which room. Not labeling your boxes will only cause confusion and anxiety as you don't know in which rooms your boxes belong. And you don't want to be anxious after a long journey.
Moving Your Pets
As moving companies are not allowed to transport pets, this can be a sort of dilemma. You might have to go the extra mile to transport your pets. First of all, take your pet to the veterinarian. Your pets should be thoroughly checked to see if they're fit to travel the long-distance journey.
You can move your pet in your own car; this is the easiest and most efficient way. Here, you have your eyes and ears on your pet. There's no hassle and you are at peace. If you don't own a car, the second-best way is by flight, or if you want your pet moved with extra precaution, then you can even hire pet movers.
Store Your Valuables Separately
Designate a box only for your valuables: licenses, passports, jewelry, cash, and important documents. Keep this box with you at all times during your move and never let it leave your sight. You may purchase insurance on expensive items you cannot move on your own such as televisions or music systems.
Car Shipping Companies
If you don't prefer driving, then shipping your vehicle is the best thing. Some moving companies offer moving services along with car shipping, so you can bundle the two and move your items and your vehicle in one go. If your moving company doesn't have an auto transportation facility, then you can hire a car shipping company.
Just as you did for a moving company, do the same when researching for a good car shipping company. Get quotations from several auto shipping companies before finalizing a deal. This may be some extra work, but you can always ask your friends to help you out. Again, go by customer reviews and see which is the best company for you.
Take Some Time To Say Goodbye To Your Friends And Neighbors
The hardest part about moving is saying goodbye. You may not see your friends for a long time, so you owe them a proper goodbye.
Inform them a few weeks in advance about your move; it's better to do this in person. You can also host a goodbye party before you move out. Take this opportunity to spend some extra quality time with your closest friends.
Finally, keep close contact with your friends. Don't let distance hamper the bondings you have made.
FAQs
How Long Does Long-Distance Moving Take?
Depending on the distance, it may take around even more than 2 weeks. Factors such as weather and traffic can cause the time duration to fluctuate.
How Do Long Distance Moves Work?
Long distance movers will charge based on the following factors:
Net weight of the shipment
Mileage (distance between your old and new home)
Additional services requested (packing, junk removal, furniture assembly, temporary storage, etc.)
What Is The Average Cost Of A Long-Distance Move?
The average cost of a long distance move is approximately $5,000. However, you can cut costs by opting for cheaper alternatives.
How Far In Advance Should You Schedule Long-Distance Movers?
Ideally, it is better to book your move as soon as you have figured out the nitty-gritty of moving. However, you should probably book your move two months in advance.
Enter your information
Almost done!
Enter your information to view your quote.
Your information is safe with us. By using this service, you agree to receive email communications solely regarding your relocation process