Moving to Another Place: Is It Really So Time-Consuming?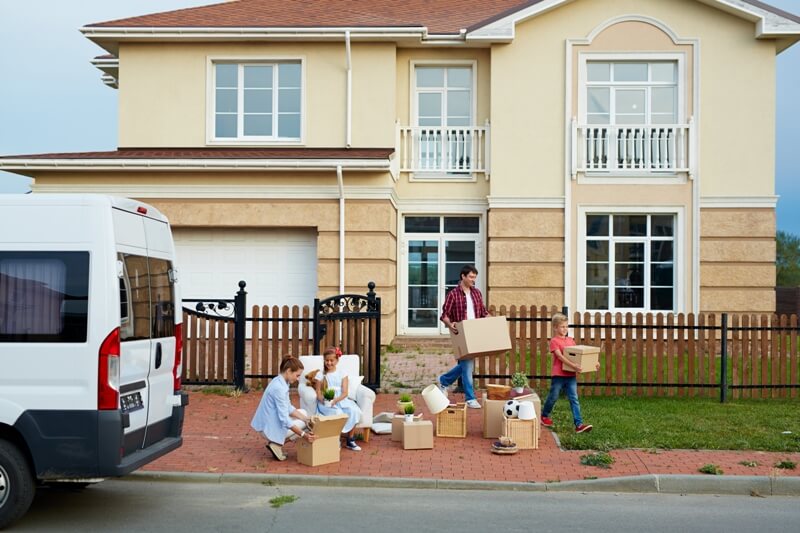 A hassle-free house move is all about proper planning. According to average estimates, a move from a one-bedroom apartment takes approximately 2 to 3 hours, given that you use the services of a professional moving company. Relocation from larger premises requires more time: 3 to 5 hours for a two-bedroom apartment and around 7 hours for a three-bedroom house.
The Time for Moving Has Come
People rarely spend their entire lives in one place. Nearly all of us have experienced the thrill and the accompanying stress from having to move to another place. However, you can eliminate this stress by applying the basic time management skills and using the services of professional moving companies. An extensive elaboration of all details must be your number one consideration. You can't put it on the backburner, otherwise, you will get overwhelmed with an avalanche of problems and delays, especially if you made a decision to handle this situation through your own efforts. During that time, you will need all helping hands available or this process may last for months, preferably the hands of professional movers who make their living by relieving their customers of troubles associated with packing, loading/unloading the boxes etc. Perhaps you would have to stretch your moving budget a bit, but spending a few hundred dollars is nothing compared to millions of nerve cells which you will preserve by using qualified help.
How Long Did It Take Aaron to Move?
The story of Aaron Schreiber, a 42-years old father of two, and the owner of a three-bedroom apartment, serves as an illustrative example of all trials and tribulation he had to go through, as well as the required solution to these troubles.
Aaron works as an executive at a mid-sized IT company in Atlanta, Georgia. This August, he received the news that he had been appointed the head of the company's new branch office in New York. However, he had to relocate to the new city and start running the office in no less than a month. Given that Aaron has a family and a sizable apartment, he had no time to contemplate.
His initial intention was to pack and move on their own, but then Aaron realized that would be next to impossible due to the fact that over the course of many years, the family had accumulated a lot of belongings, so packing alone would take forever. Since his wife Susan was an accountant, they have quickly calculated that using the services of the professional moving company will be a bit more expensive but considerably more efficient than moving on their own accord.
After having found a suitable moving company at longdistancemoving.com and settling the terms and the price, Aaron and Susan began making preparations for the move. The couple decided that they will pack all their valuable possessions and small things on their own and let the movers handle big items like furniture, TV set, and the family piano.
The movers arrived on the designated date and the packing commenced. All in all, it took the Schreibers and the employees of the moving company seven and a half hours to pack all their belonging and load them into three trucks.
A day and a half later, the family met the movers at the front porch of their house in New York. They unloaded the trucks in two hours and helped the Schreibers to unpack all big and mid-sized boxes.
As you can see, the long-distance move to a city that lies almost 1.000 miles away from the hometown took no more than three days. How much time and nerves would this move have consumed if the Schreibers didn't pick a professional full-service moving company? Definitely much more than three days, and we suspect that Aaron didn't have the slightest regret about using longdistancemoving.com to find the suitable mover. So now Aaron can use the extra two free days, which otherwise he would've spent unpacking, on getting acquainted with the beautiful city of New York.
Enter your information
Almost done!
Enter your information to view your quote.
Your information is safe with us. By using this service, you agree to receive email communications solely regarding your relocation process