Do You Need a Nationwide Moving Company or Local Movers?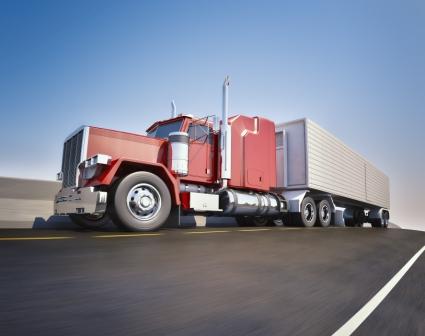 When thinking of hiring a moving company, the question pops up sooner or later: should I hire a large nationwide company or a small local moving agency? Both have their strong and weak points to consider. We put together some interesting perspectives you should study before making your long distance move.
Local movers
Local moving companies can expertly handle local moves. They have excellent knowledge of the area and usually charge less than big brands. If you are moving within the city or its nearby neighborhoods, your moving arrangements are less complicated and local movers might be the best choice.
Local moving companies will dedicate a great deal of personal attention to you. Additionally, the waiting time is much shorter compared to signing up with bigger brands. They are usually much quicker to respond to customer requests and will assign a person in charge that you can always contact.
Local movers are also open to offering customized and flexible service. Unlike big moving companies that use streamlined processes and usually offer fixed services, local movers are ready to go an extra mile for their customers. This means you can get a personalized service and have your concerns attended to efficiently.
All in all, if you are getting ready for a local move, hiring local movers might be the best solution. They know the area, can dedicate a lot of time and attention to your needs and their prices will not leave you broke.
Nationwide movers
However, if you are getting ready for a long distance relocation, nationwide moving brands are the best choice to go for.
First of all, these companies are licensed to provide interstate (and international) moving services. They follow the safety and other standards established by the Federal Motor Carrier Safety Administration and hold the necessary insurance to cover long distance moving.
Second of all, big nationwide moving companies have the necessary resources and manpower to provide long distance moving services. More often than not, local movers just do not need giant trucks which would contain belongings from a 3+ bedroom house as it is cheaper for them to use smaller vehicles.
On the contrary, nationwide movers have a fleet of powerful, reliable trucks that can transport a lot of weight in one go as well as skillful staff knowing how to navigate these vehicles. This is why a person relocating from New York to Florida will find it more reasonable to hire a large moving company instead of a local one.
Contrary to the common notion, nationwide brands do not necessarily charge more. They use a different pricing model than local movers do. Local moving companies typically charge per hour. Companies providing interstate or international moving services charge based on the weight of your goods and the distance.
Additionally, because big moving companies have the resources and experienced drivers that typically perform the long distance move faster than the local movers can do (plus, they are licensed to offer interstate moving services).
Before signing up with any moving company, request cost estimation from three or four of them. Also, carefully check the reputation of the company you are about to sign up with. Online reviews from your peers can be very helpful and provide an unbiased insight into how the company works.
You can check out a website like LongDistanceMoving.com to get free moving quotes. We list a curated database of the most reputable and professional moving companies across the US.
Enter your information
Almost done!
Enter your information to view your quote.
Your information is safe with us. By using this service, you agree to receive email communications solely regarding your relocation process