Relocating to a new place is both challenging and exciting experience. For one thing, anything you fail to plan in advance can eventually turn into a costly mistake. For another, positive attitude and meticulous planning can help you maintain your sanity and get ready to your big move in time.
This is especially true when you are moving to another state or country. If you do not estimate your long distance moving costs in advance, relocation can turn into a chore. Here is how to avoid it.
Getting started: do you need to hire a moving company?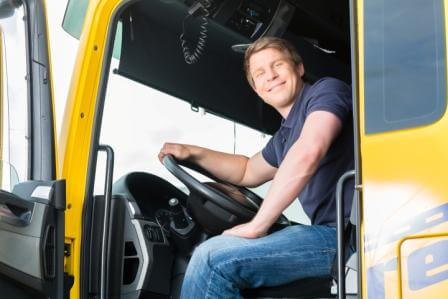 All of us have to deal with a limited budget. If long distance movers cost adds up to the overall relocation expense, that could put you in a challenging situation.
But the truth is, hiring a moving company can actually help you reduce the expense dramatically. Of course, this will depend on each specific case so here are the most important factors to consider when making a decision.
Relocating to another neighborhood in your city is quite manageable on your own but cross country moving costs can literally knock you down. Not to mention the amount of time and planning you need to get ready for the long moves. Overall, if you are moving long distance, professional moving services will pay for themselves.
We are all busy and even though you know that long distance moving should be planned in advance, not everyone has the luxury of unlimited time. If you are short of time, it makes sense to hire movers and, if your budget can provide it, commission them to take care of packing too.
Quantity and nature of your possessions. More belongings demand more time to pack them properly. Note that custom-shaped items will require more packing materials and skills to secure them. Also, if the items were not packed properly in the first place (and therefore will not stand the long journey), your movers can charge you more for having to re-pack. And that means the cost of long distance move will be higher.
Having someone to help. Long distance moves can give you a hard time. Searching for the best prices and storage options, sorting out shipping and transportation, dealing with bulky items – the list can go on and on. If you know you will have to solve everything on your own, start saving in advance and hire a moving company to give you a hand.
What are the average long distance moving rates?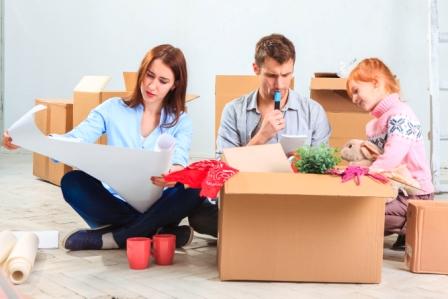 It's next to impossible to estimate long distance moving cost as it depends on each particular case. Overall, the rate will depend on several factors including:
distance – whether you are moving out of the state or within the state;
total weight of your belongings;
additional services (packing, unpacking, assembling furniture, etc.);
the long distance moving prices your movers charge.
Local move
For a local move, moving companies typically charge per hour. So it makes sense to handle packing and unpacking on your own and just pay for shipping and delivery. The hourly rate varies greatly and can fluctuate starting with $25 per hour. Apparently, the larger your home is, the higher price you will have to pay. For example, moving out from a studio can cost about $200 while a 3+ bedroom house will require about $2,000 with no packing included (please note that the estimation is approximate and may differ depending on your location).
Remember that the cost of packing materials is not usually included in the long distance moving companies rates. Bulky items, custom-shaped furniture, strangely shaped items, stairs instead of the elevator – all of this can drive the cost of long distance moving up.
Cross country move
The real fun begins when you are moving out of state. Long distance will be the major factor pushing the cost of long distance movers service up. However, all other factors like shipping weight and additional services still apply.
It is impossible to estimate long distance moving costs without knowing the moved distance. Let us assume you are moving 1,000 miles in which case your expense will typically vary between $1,500 for a studio and $4,500 for a 2-bedroom house.
Whether you are moving to another neighborhood or a distant state, the best strategy is to get a long distance moving cost estimate by requesting a quote from a moving company. A few tips to be mindful of:
get long distance moving estimate and quotes from a few different movers. Do not be afraid to ask questions as the more detailed the estimate is, the higher the odds you will save more;
phone calls and emails are ok but if the movers have not checked in your place to evaluate your possessions, this is a dead end. Book a meeting and make the most of that time by asking all sorts of questions that are bothering you. Only in this case you can expect concise long distance mover estimate;
carefully examine all additional costs that may be applicable to your situation. Clarify everything that sounds weird before you sign up with the company.
Moving on your own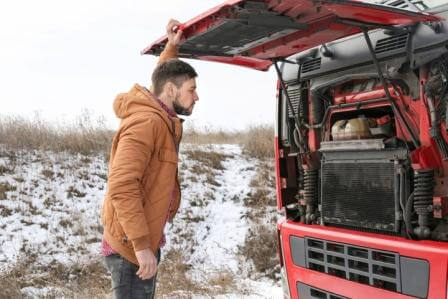 If you are comfortable driving heavy vehicles and have the opportunity to pack your belongings on your own, you might want to rent a truck and move just by yourself. Of course, this sounds like the most affordable option but there are still a few things that will drive the costs up:
hiring someone to load and unload your possessions. Of course, this does not count if you have a bunch of friends to help you out;
fee for renting a truck;
rental insurance;
fuel;
hotel room.


All in all, this can add up to a significant amount of money – at least $500 depending on your case.
Make the most of the Web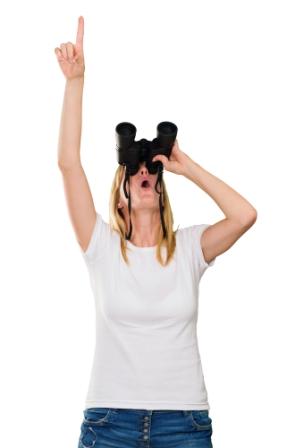 Before committing yourself to signing up with a long distance moving company, do a serious prep work. Use website like LongDistanceMoving.com to research relevant info and get instant quotes from the most trustworthy and qualified companies.