Long Distance Moving 5 Tips To Simplify It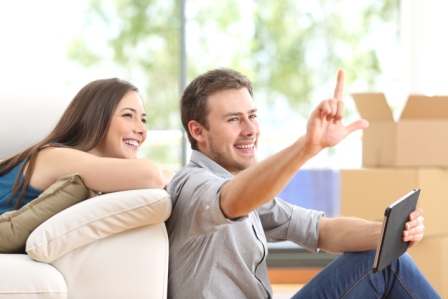 Henry David Thoreau famously wrote: Planning long distance moving? "Simplify, Simplify, Simplify" as a good rule for life.
The more responsibility you have, the more stressed you are. Thus, if you want to be happier, Simplify.
With all due respect to Thoreau, many of us live fairly complicated lives today. There are many things, relationships and responsibilities we need to keep track of.
And when you have to move from one end of the country to the other, well, that is a pretty complicated affair.
But you may be surprised to know that you can actually simplify your long distance moving day.
And in the process, you may find that this complicated maneuver ends up paying long-term dividends in time, space, and, yes, simplicity as well.
Making Your Relocation as Easy as ABC
How can you turn a big long distance move into a big win for you and your household?
1. Start Early
Don't put off talking to long distance moving companies as a last-minute scheduling task. A long-distance move is a major event.
Planning ahead ensures not only you get to choose your preferred dates and scheduling, but also you can incorporate school start and end times, previously planned vacations or events, and any other scheduling conflicts.
It also allows you to take your time when packing, doing a little at a time so that it doesn't become an overwhelming task. Think marathon, not a sprint.
2. Downsize
This one would make Thoreau very happy since it aligns with his own advice.
Part of what you are paying for in dollars in a long-distance move is the weight of the items you ship as well as the materials to pack those items. And part of what you are paying for in time is the time spent packing and unpacking the items you ship.
So how can you save on both?
By doing a thorough decluttering. Clean out the items you don't need, don't want, or have no use for in your new home.
This is one of the reasons why you should start planning your long distance move early. It gives you the time to think ahead and notice that box of clothes your kids have outgrown or the toys they don't play with anymore.
Maybe you are moving from a cold climate to a hot climate area. It's time to sell that snow blower and those shovels at a yard sale.
Or maybe the lifestyle is different in your new locale. Your heavy, dark formal furniture might not make much sense in a beach house. Getting rid of things you don't need or that don't fit into your new lifestyle can help you save both time and money.
You may consider whether there are some things that would be easier and cheaper to sell at your current location and re-purchase at your new one.
You can either take down that wall-mounted TV, patch the wall, then pay someone to remount it at your new destination or you could buy a new TV with install included at your new home.
How about the piano? Is that an heirloom or a secondhand one? If it's not precious to you, you can probably get rid of it on Craigslist and get a new one the same way in your new city. With the price of the move and the piano-tuner, this might be a smarter way to go.
3. Take Your Time
One way to make any task more manageable is to ensure that organization is a priority.
Designate a particular part of the house to serve as a location for packed and sealed boxes. Once they go there, they are off limits and ready for the long distance moving truck.
Choose a time of day where you can work on packing. And make that appointment with yourself to prevent procrastination.
Be mindful when labeling boxes. Don't allow the word "Miscellaneous" to come out from your Sharpie. Be descriptive and include the following:
Which room does it belong in?
Who does it belong to?
What's in it?
You may even want to color code the boxes. This ensures that movers can distribute them to the correct rooms quickly and easily.
Taking more time upfront can ensure a much smoother transition once you arrive at your new home.
4. Take Care
Are there items, documents, mementos, or heirlooms that you are especially anxious about having packed and moved?
Gather those together, package them safely, and move those yourself. You will save yourself from anxiety. And should you need any of those items, you can easily find and lay hands on them when you arrive at your destination. It's much easier that way rather than looking through a house full of boxes.
5. Pack a "First Night Box"
When you arrive at your new home, even with careful planning, the sight of all those move boxes will be somewhat daunting.
This is where a "First Night Box" will be your salvation.
In a large carton (or one for each member of the family) include night clothes, a change of clothes, shower supplies, a set of sheets and bedding, a sleepy toy or other necessities.
For some of us, it's the coffeemaker. For some of us, it's a framed photo that says "Home." Whatever you need in order to function and feel grounded in your new space should be included in the "First Night Box."
No matter how long you unpack, and no matter how the day has gone, you can be assured of a clean body, clean jammies, and a clean bed.
And we love to over deliver for our users.
Bonus Tips!
So two more tips:
Color code boxes and furniture.
Create a detailed packing inventory.
And of course, the most important thing, hire the right long distance moving company!
That's where we come in. At Long Distance Moving we have the expertise, experience, and connections in the industry to ensure that you find the right mover for your long distance move.
Whether it's in the next state or across the country, our network of pre-screened movers can help you make this big project more manageable.
Fill out our Quote Finder to get started! (at the top of the page)
Enter your information
Almost done!
Enter your information to view your quote.
Your information is safe with us. By using this service, you agree to receive email communications solely regarding your relocation process