As part of our series on Best Places to Relocate, Florida is a popular destination for long-distance moves.
If you're dreading the snowy winter or feeling the drafts in your current home, you may be thinking about moving to a sunny and warm place. If so, Florida is most likely on your wish list.
---
Don't want to read tips? – jump straight to the best destinations for relocation.
---
Moving to Florida Pros
Florida has 663 miles of beach, plus hundreds of miles in river and lakefront property. It is a great place to consider if you love the idea of a waterfront home.
Florida has no state income tax, which is definitely a draw for new residents. It also has a booming tourist industry so there are always plenty of jobs to be had. With growing health, construction, and service industries of all types, you are sure to find a company that will suit you.
Now, you may be thinking that Florida is a place for tourists and retirees only. That's quite farther from the truth.
There are many different types of towns throughout the state. Whether you are looking for Southern hospitality, urban excitement, or traditional, old-fashioned, beachfront small town lifestyle, you can find it in Florida. And at a variety of price points, Florida real estate has something for every budget.
This list is by no means definitive. There are many wonderful places to call home throughout Florida.
Looking to Relocate to Florida – Parameters for Your Choice
For this list we chose a number of towns for the best places to relocate that have the following features:
Low crime rates – these are places that are considered safe in relation to the rest of the country.
Affordable real estate – these are relatively affordable homes and not the super-expensive luxury communities.
Convenient location – this list is for homes in proximity to amenities like shopping and health care.
Moving to Florida: Tips
The Sunshine State is exactly what it sounds: a sunny, hot place. Be prepared to endure hot temperatures, high humidity and frequent hurricanes. Summers are very hot and humid and even Christmas and New Year holidays are spent with summer clothes on.
If you already hold a driver's license issued by another US state, you can convert it into a Florida driver's license. Make sure to bring your current driver's license and a secondary ID (for example, a birth certificate or a social security number) to the local DMV office. The cost of registering a car in Florida is $225 (you have to register your vehicle in 10 days after you started on a job, registered your kids at school or bought or rent a property in Florida).
Florida has a well-developed network of public schools, colleges and universities so it's a very good place to relocate with kids.
Best Destinations for Relocation in Florida
Here is our list of great, still affordable, neighborhoods in Florida.
1. Tampa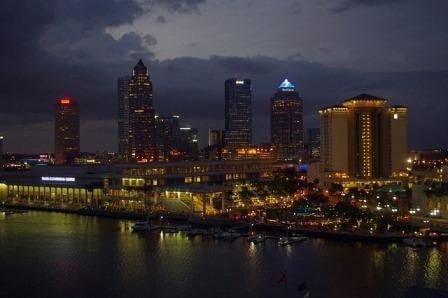 Tampa is a vibrant neighborhood split in two climate zones by Tampa Bay. Those of you loving heat will find high temperatures and lots of tropical flora in southern Tampa while northern Tampa offers some refreshing coolness.
Tampa is home to the famous museums and art venues including the Museum of Science & Industry and the only domed IMAX theater in the state of Florida. Local cuisine is a fascinating mix of Italian and Latin American food.
A huge number of tourist and recreation parks make Tampa a popular destination and its inhabitants can be sure they'll never be bored. Tampa also hosts the annual Gasparilla Pirate Festival as well as an event such as Florida State Fair.
The area at large enjoys good infrastructure, with three airports, advanced seaports, railway and highway routes.
2. Orlando
Nicknamed as "City Beautiful", Orlando is one of the most popular tourist destinations in the world. It's home to Walt Disney World, Universal Orlando Resort, SeaWorld Orlando and Central Florida Research Park which is the seventh-largest one in the US.
Orlando is a hot subtropical city with lots of afternoon storms which are brought from the Gulf of Mexico. The city has a thriving hi-tech industry employing almost 55,000 people. Of course, film and television industry is instrumental to the city's appealing image.
Orlando is home to a huge variety of state and private universities, colleges and supplementary schools. The city metro area has three airports and a well-developed highway infrastructure. Given its popularity, a lot of foreign consular offices are located here.
3. Sarasota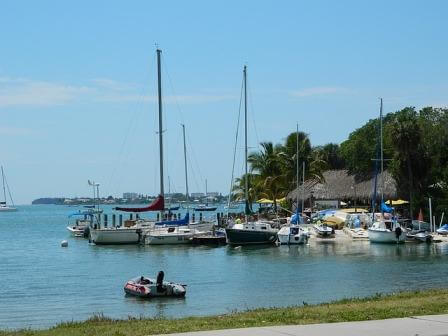 Sarasota is a south-western Florida neighborhood known for its subtropical climate, beautiful nature spots and Sarasota School of Architecture. The famous Ringling Museum provides a fascinating evidence of a strong influence of the Italian culture which can also be traced in a great number of Italian-styled homes across the city.
Sarasota is also loved by avid golfers as an amazing golf destination. Several golf courses are overlooking the Longboat Key and opening fantastic views.
Sarasota preserved lots of historic buildings and sites which makes it an interesting city to explore and a cozy place to relocate to. Good public school network and well-developed transportation system deliver a comfortable living experience.
4. Coconut Creek
If you are looking for the classic South Florida experience, without the price tag of a home in Fort Lauderdale or Boca Raton, Coconut Creek is a great choice.
It has a crime rate more than 50% lower than the national average. And it also avoids some of the problems associated with the larger metropolitan areas in the region.
Coconut Creek boasts very affordable real estate. There are many home options under $100,000.
Although some areas have become more expensive in the last few years, Florida often has a boom and bust real estate cycle. So if your favorite neighborhood is not currently in your price range, you may want to rent for a year or two until availability increases.
5. Edgewater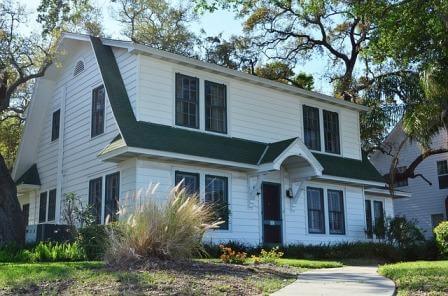 Edgewater is a great option for those who like proximity to two of Florida's most wonderful assets, beaches and amusement park.
Edgewater is located less than 20 miles south of Daytona. It is a safe community with crime rates far lower than the national average.
It is located near all the action. So for race fans, proximity to Daytona International makes this a great location as well.
Buying is far more affordable than renting here. Single family homes run less than $100K. This means the place is ideal for snowbirds or for those who wants to have a vacation home.
6. Dunedin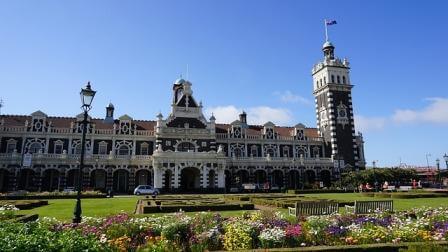 One of the best small towns out there, Dunedin is a lovely town on Florida's gulf coast.
Dunedin is an open waterfront community. It is one of the few on its stretch of coastline which means there are still unobstructed views of both the ocean and the Intracoastal. And if you live an active lifestyle, it has a 39-mile-long Pinellas Trail.
Real estate is still affordable, schools are good, and a good proximity to larger urban areas. This means there are plenty of job prospects while enjoying that relaxing, beachfront lifestyle.
7. Niceville
Any list of great Florida towns seems to include Niceville, and not just because of its name.
Niceville is a little more off the beaten path than many of the towns on our list, adding to its small town charm. It is located in the panhandle and offers a laid back Florida lifestyle with great beaches.
It has a very low crime rate, excellent schools, and good job prospects too. It has affordable real estate and fewer tourists than you'll find in other parts of Florida. There's nothing not to love about Niceville.
As you can see, there are many great places to live in Florida.
No matter what your vision of a Florida lifestyle is, small fishing village, beachfront idyll, or South Florida glamor, you'll find something to love in each of these towns.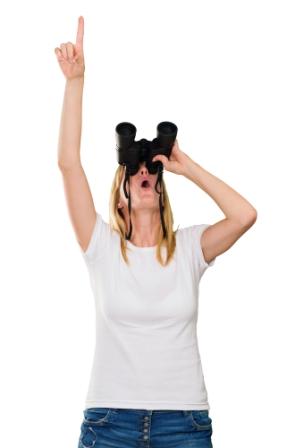 Are you intimidated by the idea of moving to an unfamiliar area? One of the things that can make it easier is having a great moving company to take care of all the logistics. That's where we come in.
Fill out your information on our Quote Finder and let us pre-screen and vet the right moving company for your Florida or other long distance move.
Whether you are moving across the state or across the country, our professional movers can help you with all the packing, transport, and unpacking. Contact us today for your free, no-obligation quote.
---
Texas is another popular destination for relocation <- click the link to the left to find more about it!