Moving to Virginia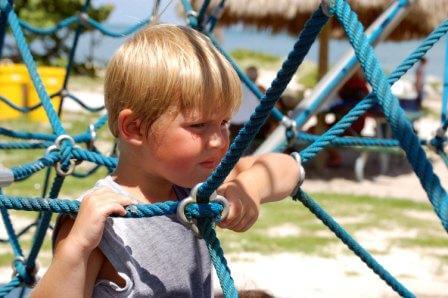 As part of our series on Best Places to Relocate, Virginia is one of the places for lovers of life, light, and vibrancy. Their tourism slogan accurately says it all but there are still concrete things to know before actually moving.
Moving to Virginia is a very exciting prospect. But your relocation to Virginia needs to be done with ample preparation. Moving from California, for example, can bring you a lot of culture shock for starters. But that's nothing that a good LDM's relocation guide cannot handle.
Virginia – A State for Life's Lovers
Love lives in Virginia for a good reason. Beaches, mountain hiking spots, green lodging staycations, a bustling nightlife scene, and a constant promise of a picturesque animated lifestyle is the norm of anyone who decides to live here. The fine life of aged vineyards, exploration of bodies of water, and diversity of interests make the everyday living like a perpetual page off a fun vacation. It's one of those places where you can both build a business and retire peacefully. Your move to VA may be one of your best decisions for your family.
Driving in Virginia
The Department of Motor Vehicles is your agency when it comes to being a licensed motorist or driver while living in Virginia. If you are a vehicle owner, their law states that you are given 30 or 60 days to personally transfer your license after you relocate (30 for a commercial license and 60 for a personal one). Vehicle registration also needs to be done within 30 days. Some areas require emission testing as well. This state also takes speeding offenses quite seriously. Staying in appropriate lanes and maintaining the approved speed are just some of the ways to steer clear of trouble.
Child Relocation and Virginia Law
An important thing to remember is that Virginia law has one of the most complicated custody cases among all the states. Once you relocate here, it is not that easy to move out with a child to another state in the future in case of a divorce or court issue. All children who live in Virginia for a minimum of six months are covered by these laws on relocation.
Virginia is a Fusion of Modern and Natural
Despite the impressive nature trips and theme parks provided by Virginia, it is not at all genteel or backward. There are comic book stores, software hubs, and nightlife spots that cater to people of all ages.
VA is interconnected with sturdy transportation options and most are even compliant to requirements by the American Disabilities Act. This non-discriminatory stance makes it ideal even for persons with disabilities. Situated in between Miami and New York, it's accessible to many states and boasts of 11 commercial airports (such as the Ronald Reagan National Airport), three major railways, and 1 reliable bus line (Greyhound).
Best Places to Relocate in Virginia
Virginia Beach, VA
The city lifestyle need not be a dull array of buildings and uniform concrete structures. Relocation to Virginia Beach proves just that. There, you can experience the beach life and traverse the boardwalk without sacrificing modernity. The weather is also just right with enough snow to keep you cool during winter and lots of sun to enjoy during the summer season.
Moving to Virginia Beach seems like an obviously good decision for some people. This is one of the best, largest, and family-friendly places to live in as attested by its relatively lower crime rates. There are also a lot of schools all over which gives your children a lot of educational options to choose from, in addition to parks, playgrounds, and picnic spots for the whole family to enjoy regularly. The vast open spaces make it friendly even to your furry creatures like dogs and cats.
Apart from this, job opportunities are extremely good here. The constant flow of tourism and good transportation network makes for a good traffic of consumers for businesses as well. The estimated Virginia Beach family income is bigger than the national average and their employment rates are also lower than in other places.
Norfolk, South Virginia
If you find that Virginia Beach is too much for you, you can also check out Norfolk. Norfolk also offers the beach experience through its less exploited Ocean View Fishing Pier. The place also doubles as a venue for events and concerts. But more than that, Norfolk offers a hub of cultural and historical significance.
Living a cultured life is a reality in Norfolk, complete with the Southern accent that makes it all the more endearing to anyone who wishes to relocate here. Your memories with your family will be etched with locally flavored goods. You can find yourself craving for local delicacies like crab cakes from Surf Rider that you cannot find anywhere else and a sweeter and colder variety of iced tea. Norfolk also has one of the comprehensively designed naval bases.
There is much history and art in Norfolk. Mermaid art, Harborfest fireworks, D'Art Center masterpieces, Chrysler Museum's Glass Studio, opera performances and symphonies mark the regular fare of fun here in Norfolk. The Virginia Arts Festival is the feather to this ultra artistic crown. If you want your children to grow up with a heavy dose of cultural elegance, this is one of the best places to raise them.
Northern Virginia
Northern Virginia or NOVA is known as the home of the Central Intelligence Agency, The World Bank, and Pentagon. Its extreme closeness to Washington DC makes it even more interesting to live in. With more than 2 million people living in NOVA in its counties and cities, traffic can be the main issue during rush hour but there are savvy workarounds like the George Washington Parkway near Potomac River.
If you want a perfect mix between suburban and urban living, this is the place to be.
The public schools in North Virginia are known for high achievement scores. Many parents who want their children to enter the science and technology hubs look at Thomas Jefferson as the school of choice here.
History is apparent in numerous places, transportation is sophisticated or well-developed, shopping is a norm (with Tyson's Mall known for its unique shopping experience), and the population is quite diverse. If there is a fan favorite in NOVA, Arlington and Fairfax County often top online lists of safest cities to live in Virginia as a whole.
The median home value in Virginia is estimated at a value of $250,000. Predictions state that real estate prices will rise steadily in the future.
Virginia realty and relocation can be a bit daunting for aspiring movers. A relocation assistant to Virginia needs to be trustworthy, reliable and with a proven track record service. If you are already planning your move to Virginia, get a free non-obligatory quote from us and we will help you get started.
In our Best to Relocate series, we've got relocation guide for New York State and relocation tips for Florida too.
If you need to move to West Virginia, that is a different state, and you can check out our moving to WV guide.
Enter your information
Almost done!
Enter your information to view your quote.
Your information is safe with us. By using this service, you agree to receive email communications solely regarding your relocation process