Long Distance Moving created this list of the best quotes about moving. (For moving company quotes <- click this link). We'll be adding 1 quote each week. Follow us in the Social Media to keep track!
Follow Long Distance Moving in:
Best Quotes on Moving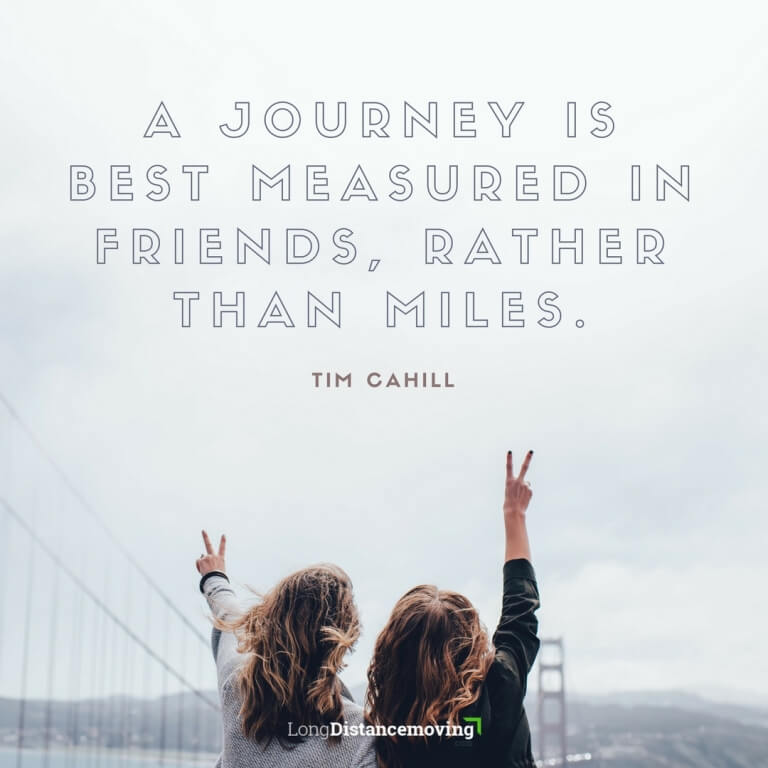 A journey is best measured in friends rather than miles.
– Tim Cahill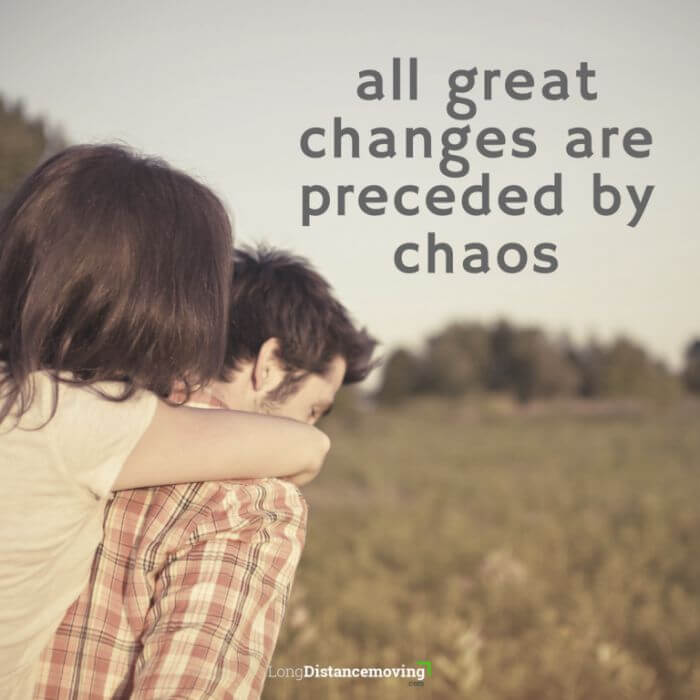 All great changes are preceded by chaos.
– Deepak Chopra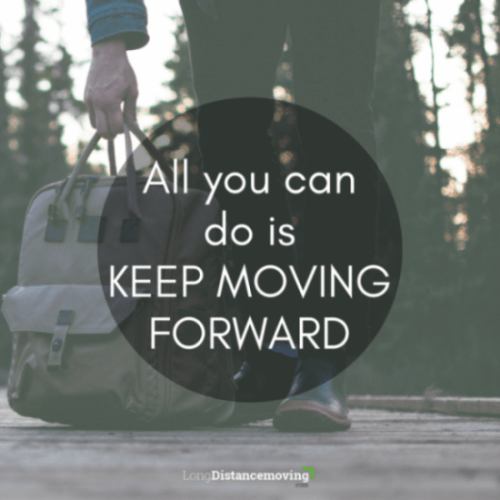 All you can do is to keep moving forward.
The motto used by many famous people including Einstein, Martin Luther King. It's also a part of Rocky Balboa motivational speech.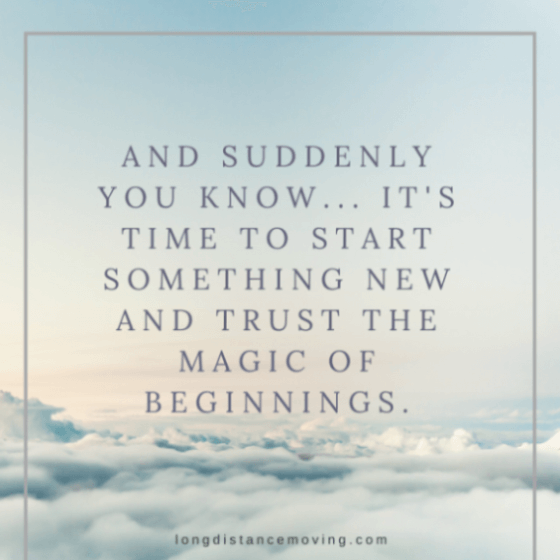 And suddenly you know… It's time to start something new and trust the magic of the beginnings.
– Meister Eckhart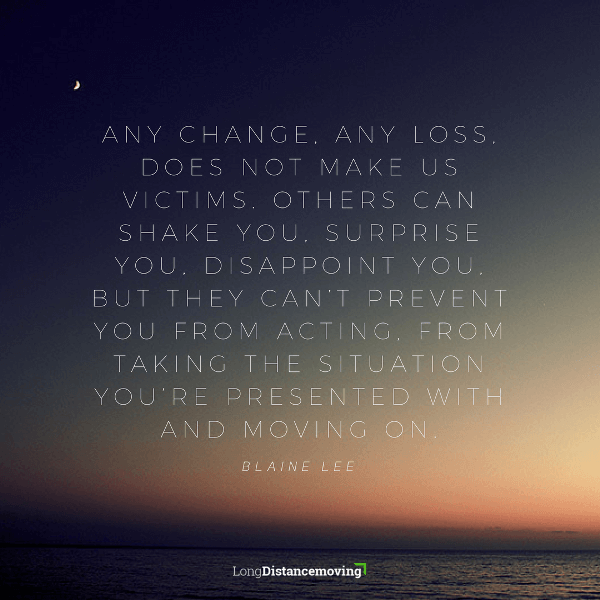 Any change. Any loss. Does not make us victims. Others can shake you, surprise you, disappoint you.
But they can't prevent you from acting. From taking the situation you're presented with and moving on.
– Blainee Lee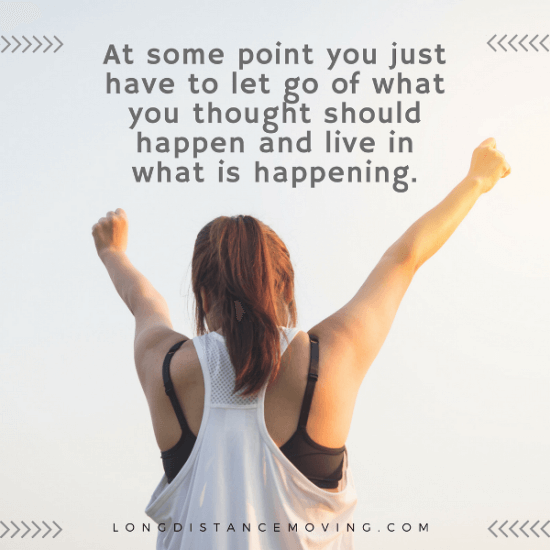 At some point you just have to let go of what you thought should happen and live in what is happening.
– Heather Hepler, The Cupcake Queen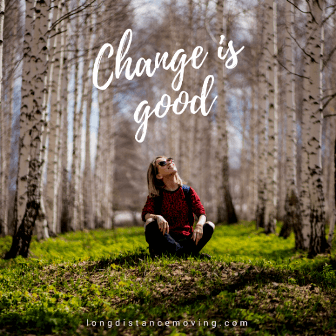 Change is good.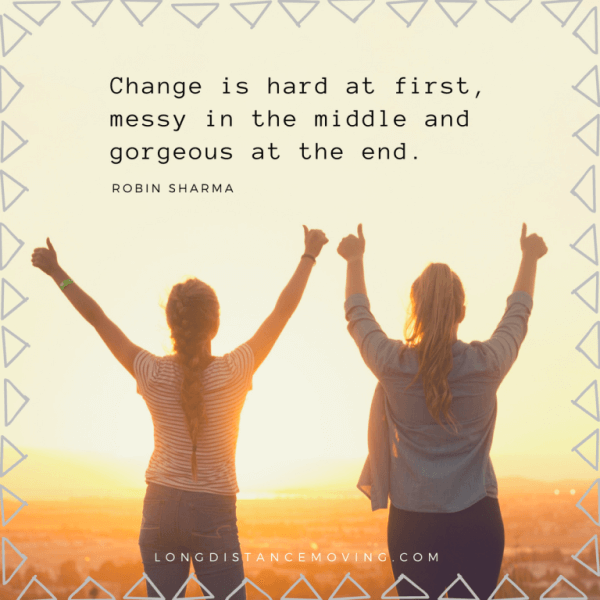 Change is hard at first, messy in the middle and gorgeous at the end.
– Robin Sharma